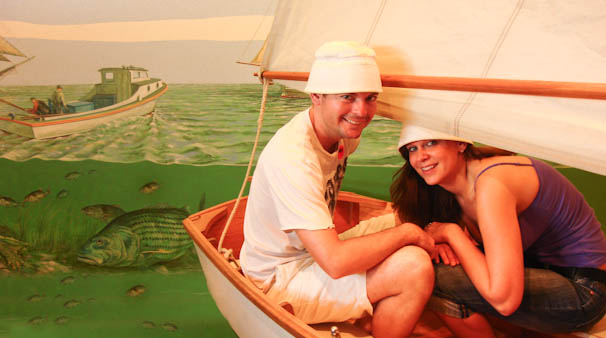 Last excursion of the day was the Calvert Marine Museum. The Chesapeake Bay is fed by hundreds of rivers and creeks which flow into salty, tidal currents to form this brakish body of water. More than 2,500 species of animals and plants are supported in the waters of the Chesapeake Bay. From the prehistoric past to the present and ever changing Chesapeake Bay this small local museum was fun and well worth the time.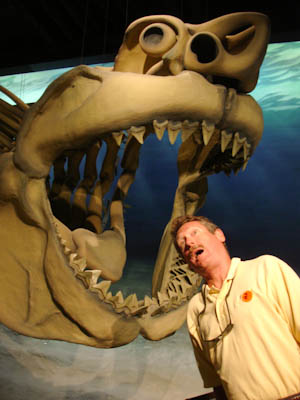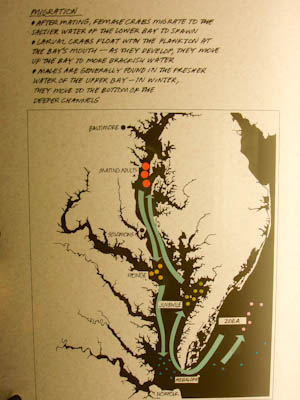 We learned a lot about crabs and found out that the mature male crab is nammed a "Jimmy."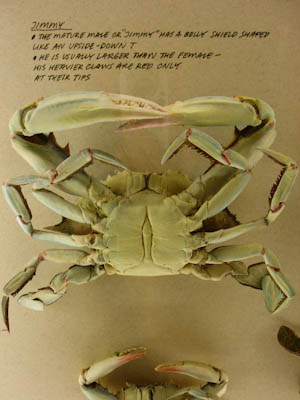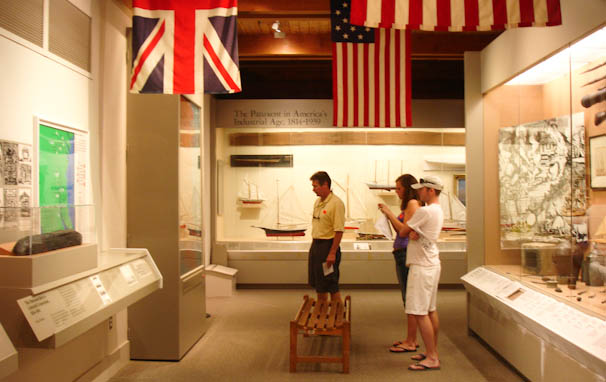 Got a kick out of the underwater diving bell or viewing station. Looks like the kind of fun I could pass up.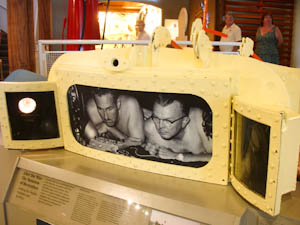 The most interesting display was the Drum Point Lighthouse that was built in 1883 and relocated to the museum site in 1975. This is a real glimpse into the lifestyle of the Lighthouse Keeper and family.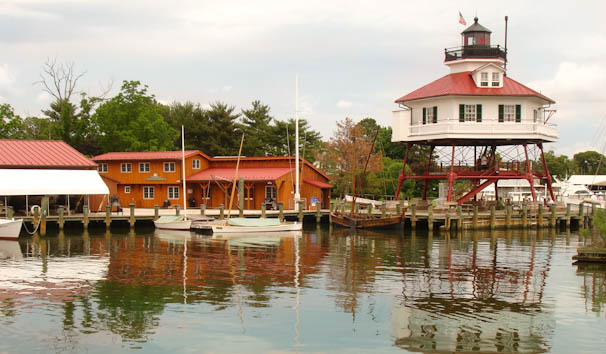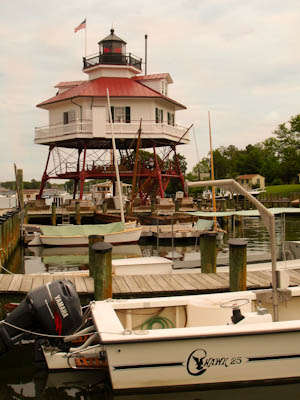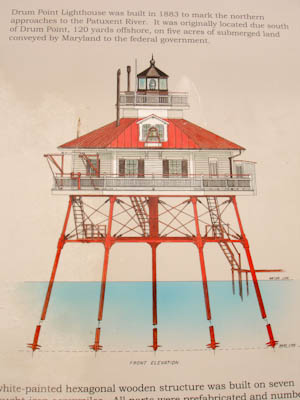 This beautiful old boat was a good example of what an all wood boat from the past looked like. It was interesting to see all the rigging and the detail work.