Bear-ly Fun on Croker Island – North Channel, Canada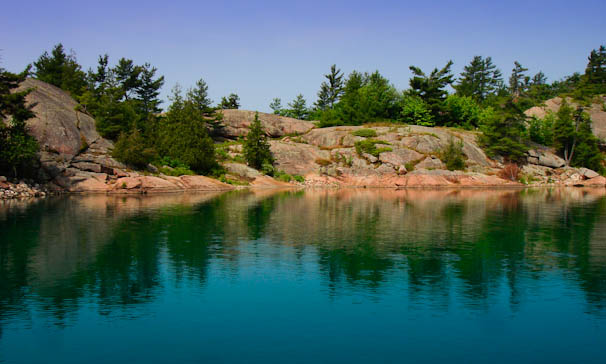 Canada's North Channel is a magical boating paradise and for us Croker Island is one of its gems. The reason we like Croker Island so much is because it has a cove that provides an excellent, well protected, anchorage. From here you can dinghy and explore around Croker, or go over to the equally magnificent Benjamin or Fox Islands to dinghy through the menagerie of coves, creeks and unique, glacier created, rock formations.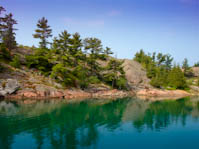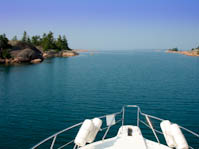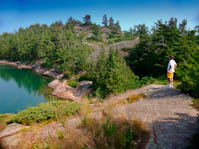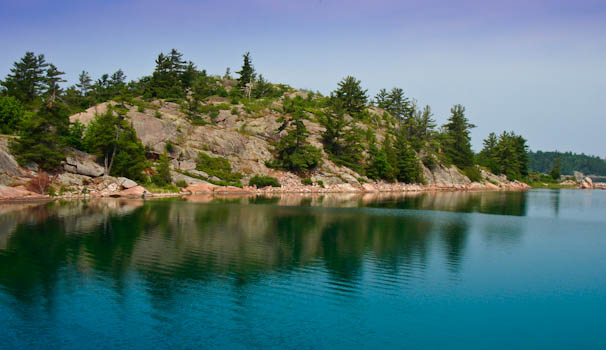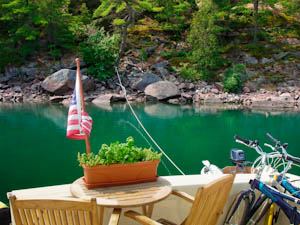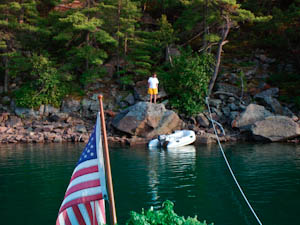 Nestled into our anchorage with a half dozen others, sterns tied off to the rocky tree lined bluff we settled in for a three day stay. The water is gin clear down to at least 10 feet. I can attest to this because I accidently knocked my sunglasses off my head and watched them sink all the way to their resting place on the sandy bottom. The water is also very cold, even in August – as I quickly found out when I dove in to retrieve the glasses. It sure is fun being a boater!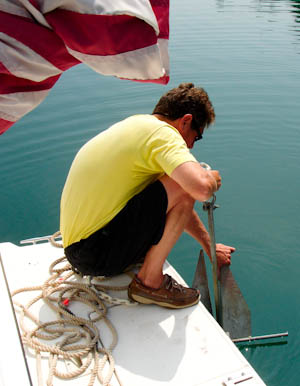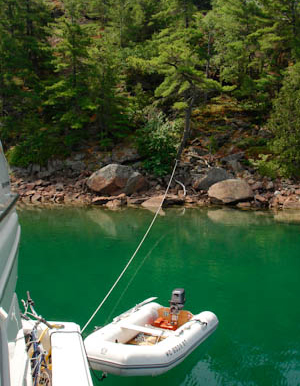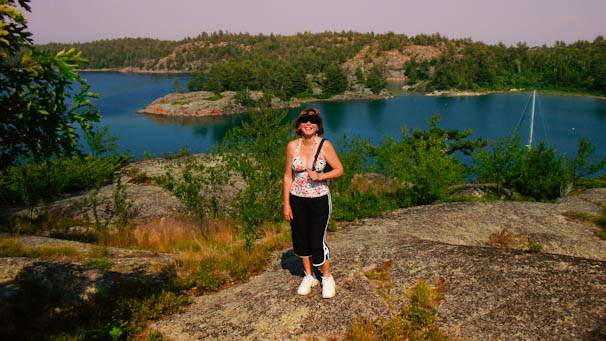 One night while we were finishing dinner on the boat we heard a lot of commotion coming from some of the other boater. We saw the dads running up the rock (yes right in the area we had hiked earlier in the day) lined bluff frantically waving oars over their heads. At what? You may have already guessed… a black bear, of course.
Apparently their kids had gone for a blueberry picking and island exploration and saw a bear and began to yell. So this prompted the dads to defend the kids with the only weapon they had handy – the almighty oar. Bears like blueberries and Croker Island has lots of blueberries therefore they have bears. It worked out in the end as all the dads and kids returned safely to their boats.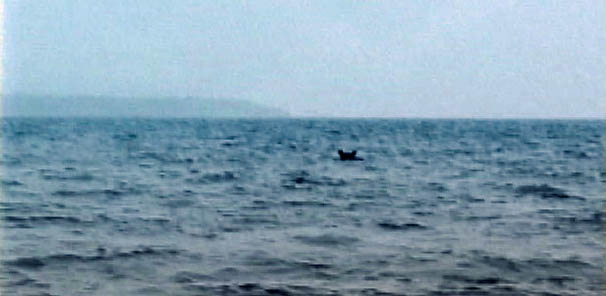 A short while later Lisa and I took the dinghy around the point of Croker Island to where we thought the bear had gone to escape all the ruckus. Much to our surprise we spotted the bear's (he had swam to a nearby island and was now swimming back to Croker) pointy ears sticking out of the water as it was swimming right in our path. If we had not seen those ears protruding from the water and slowed down we could have run right into the him, we were that close, and that would not have been a fun encounter.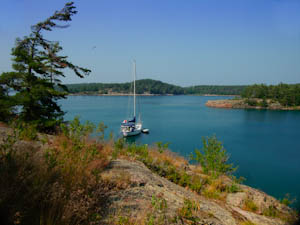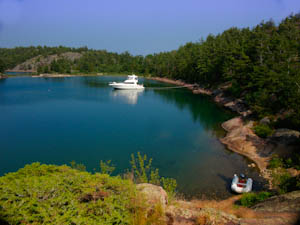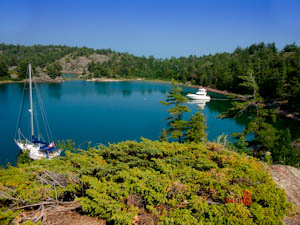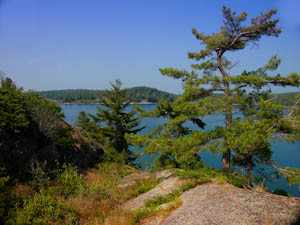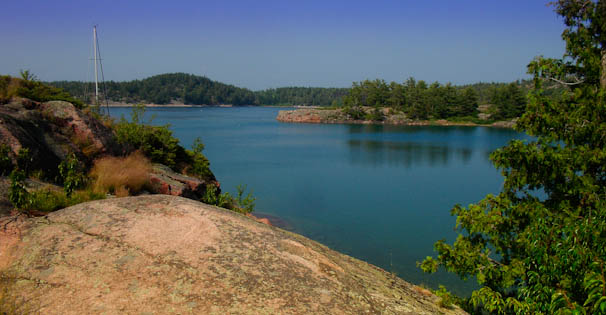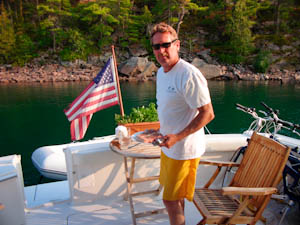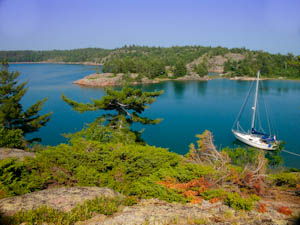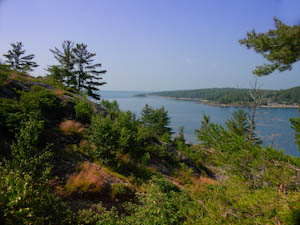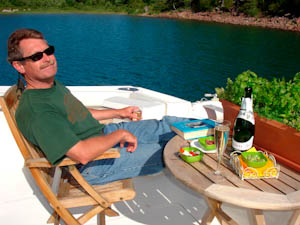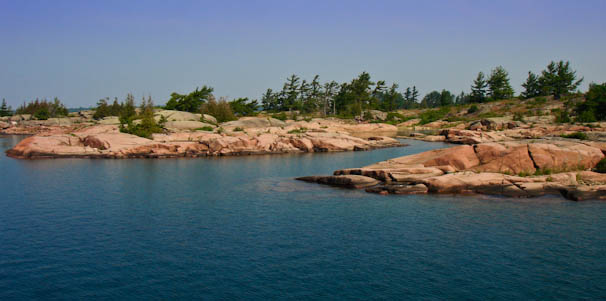 And this is just a minute taste of the wonders of the North Channel and more specifically the Croker Island area.