Back to the Marina Via Snake Cay
On our trip back to Sea Spray we anchored in Shark Cay for a few hours while we went exploring in our dinghy. While entering the inlet we found a deep water cavern just inside where the sting/manta rays, and colorful fish like to hang out in the deep water. It was here that we first saw the beautiful spotted rays, we had heard so much about, sliding through the water along with all the other spectacular sea life. On the other side of the inlet was a vast, shallow pond where we found some people flyfishing.

After we pulled up anchor to head back to the dock, we came across a school of fifteen rays who we followed for a short time. With the calm, clear water day where the marine life is magnified in the turquoise waters we felt like we had joined all these creatures to play in an incredible natural aquarium. The spots you see below are the rays, they seem to hang around this deep section off Lubbers Cay.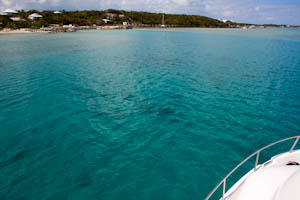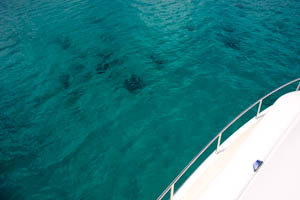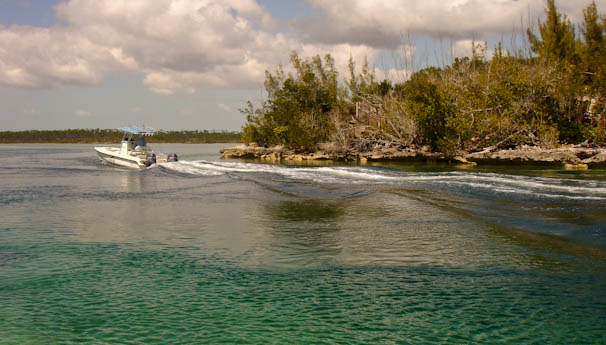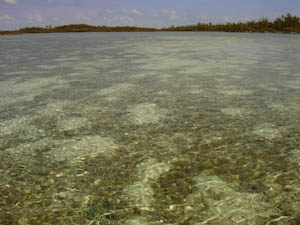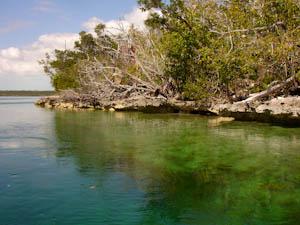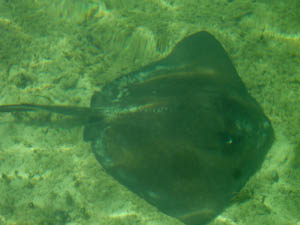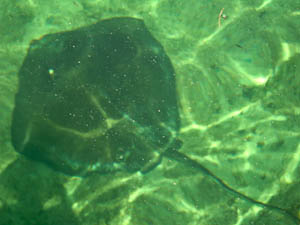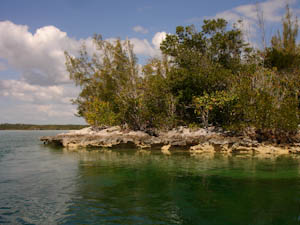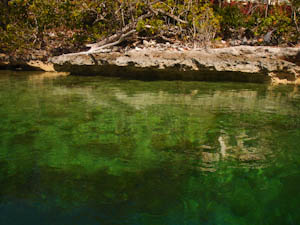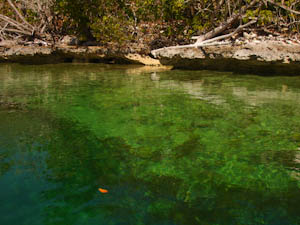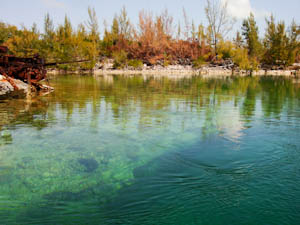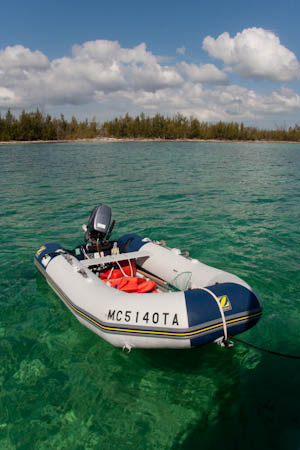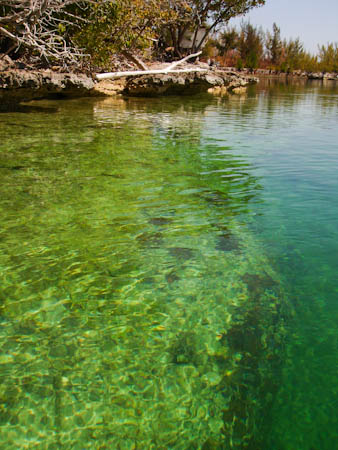 Jim took this opportunity (anchored in shallow water) to check the props and zincs. He said it was a little chilly.