We've been in Key West long enough (three weeks) now and we're beginning to recognize some of the locals. I'm not sure if this is a good thing or not!
I (Jim) visited Floyd's Barber shop last week. This little shop has been in operation for over fifty years and my barber's family is a fourth generation family having been here 110 years. The only reason I mention this is to let everyone know that the locals are not 5-year transplants.
Key West has a colorful population and this flamboyancy can often be expressed in the way they decorate their transportation. 
We've had fun trying to identify all the different fish we are seeing whether they are swimming in the clear turquoise waters or dead in a fisherman's catch. We've seen lots of turtles and Key West has roosters EVERYWHERE.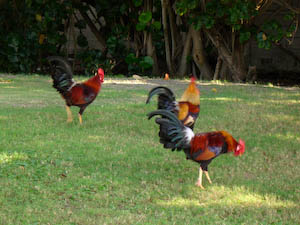 There are a lot of these old trees here with humungous roots.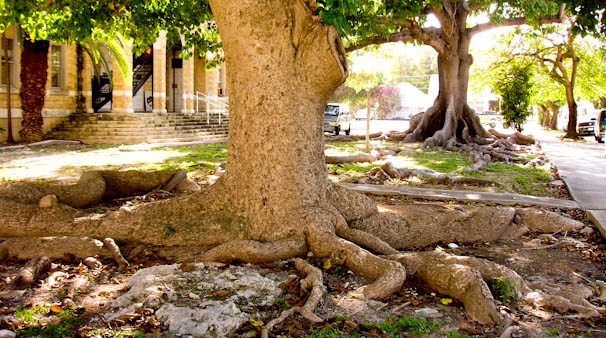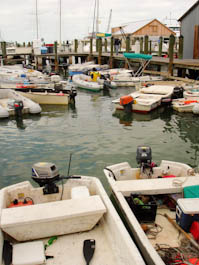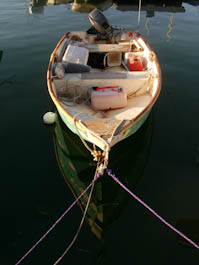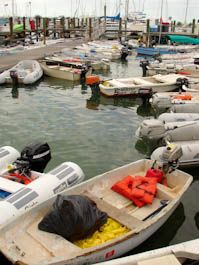 If you can't see the sign in the bottom left photo it says the Southern Most Broken Cleet, Key West, FL USA. There are a lot of things named southernmost here.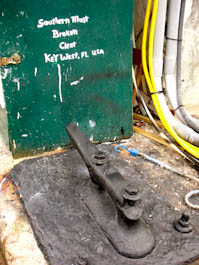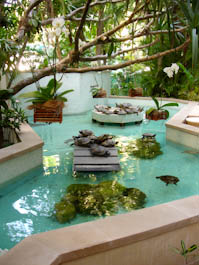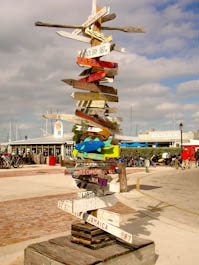 You can walk around Key West and continually be amazed at what you might find. Treasure Chest (lower left) really caught our eye. We found this sculpture sitting in the corner of a garden while walking around downtown. We found this "doorbell" (lower right) right next to the cemetery. If you can't read it it says " Hit this with that. NO JUNK MAIL!"