Headed to the AGLCA Spring Rendezvous in Norfolk, Virginia?
If you're heading to the AGLCA Rendezvous in Norfolk, Virginia you may be in North Carolina right now, you lucky dogs! You could spend a lot of time cruising all the sounds, creeks, rivers and enjoying some charming old southern towns, this is one of our favorite stretches of cruising. If your heading north, Southport's a wonderful stop or you can go a little further up to Wilmington, hometown of Michael Jordon.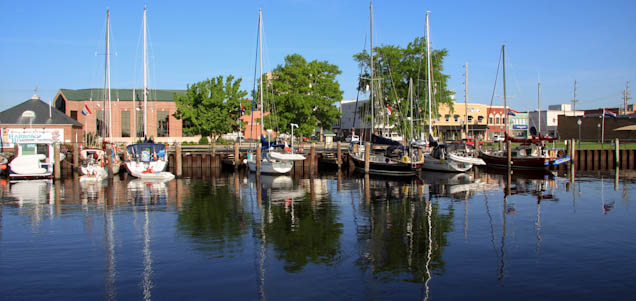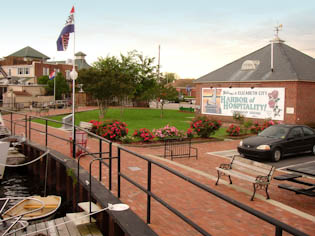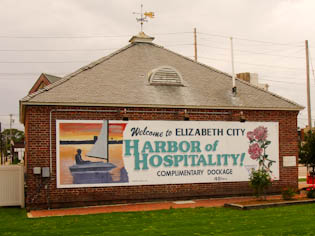 For a well protected anchorage once you're through Snow Cut, at Carolina Beach, you can head south at marker 161G to a place we've anchored a couple of times. Between mile markers 245 and 244 you'll find Mile Hammock, a heavily used anchorage for migrating boats. If you're timing is good you might even witness military maneuvers, as the anchorage is adjacent to Camp LeJeune Military Base. No trip through North Carolina is complete without a stop in Beaufort, lots of history there. If you have time, a trip up the Neuse River to New Bern can be very rewarding and its a wonderful place to leave your boat for an extended period. Lastly, if your plans are to take the Dismal Swamp (we highly recommend this option) you really need to stop in Elizabeth City and stay at the free docks downtown. They go out of their way to welcome boaters and it's the perfect stop to rest before you head into the Dismal Swamp. If you leave early enough you should not have any trouble getting a spot to tie up to at the Visitor Center,For additional information and photo's click onto the April, May, October and November of 2009 icons on the left side column.