Apalachicola, Land of the Yummy Oysters
Apalachicola, Florida was a 61-mile run from Panama City Beach on Florida's ICW. It was a beautiful meandering cruise through absolute wilderness most of the way. We saw eagles and many dolphins on this run through pretty swampy looking territory.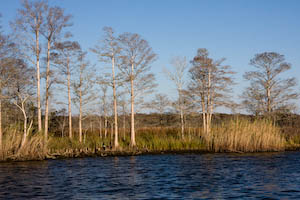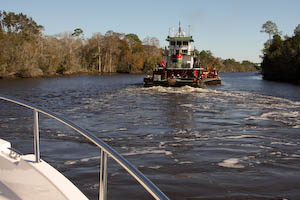 We went through this cut during low tide as you can see in the photos below.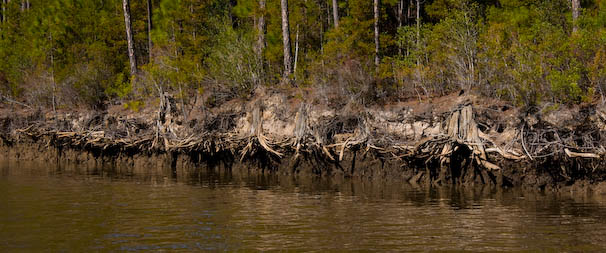 Apalachicola is considered one of the top oyster centers in the country and when you're there Papa Joe's, in our opinion, is the place to go. It is located right at Scipio Marina where we docked our boat. We can't attest to the raw oysters cause we haven't been brave enough to try them but, we love the fried variety and had plenty of them during our stay here.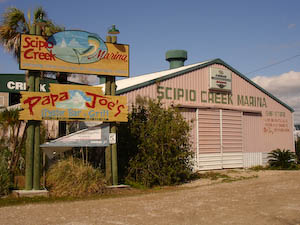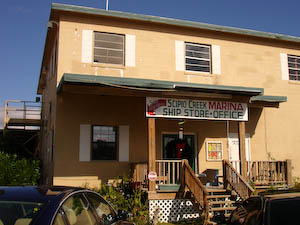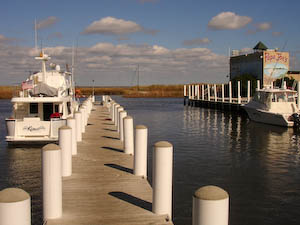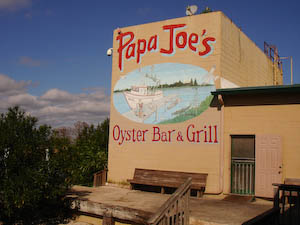 Catching Oysters…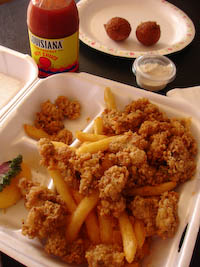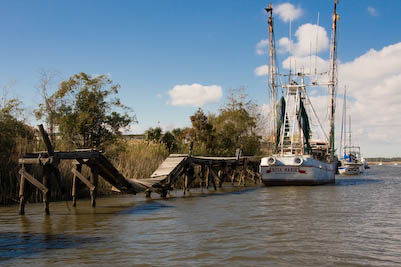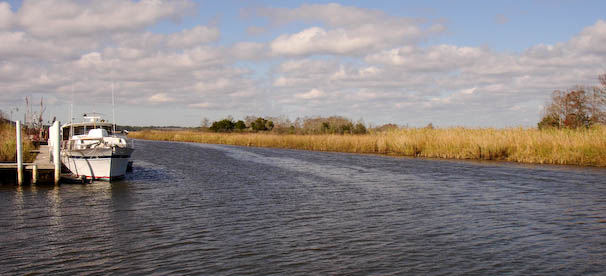 We only stayed one night as it appeared a weather window was opening up for us to make a Gulf crossing so we needed to get to Carrebelle posthaste, but we didn't leave until late on Wednesday, about 1:00 in the afternoon since we wanted to walk into town where we stumbled onto one very interesting shipwreck store.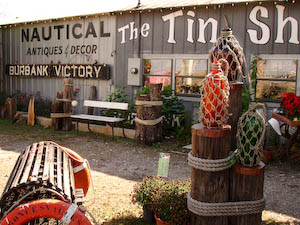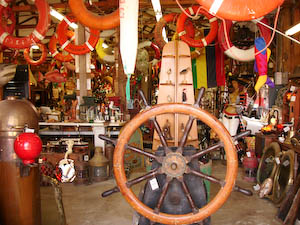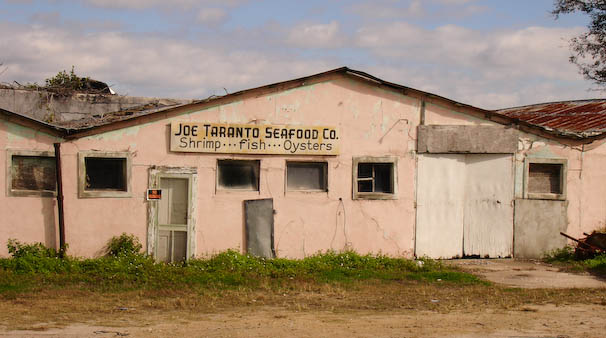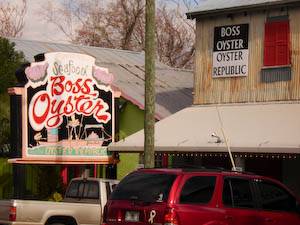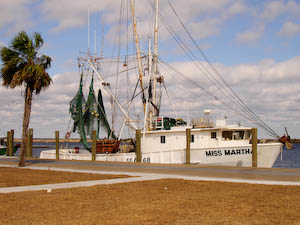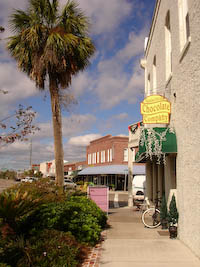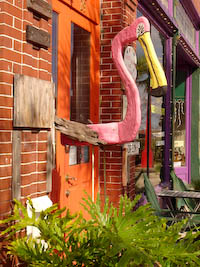 Apalachicola is a small town with a lot of character and some of the nicest gift stores, with a lot of water related items, that we have seen in a while along with some cute house boat businesses and old fishing boats that line the docks right downtown. Of course we had to get one more order of those fried oysters, to go, before we pushed off.