… they were all buried in Arlington National Cemetery.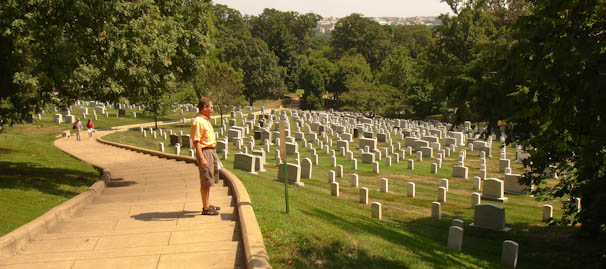 Today we made a road trip to Alexandria and Arlington, Virginia. First we visited the Arlington National Cemetery.
Our national cemetery is the best known of over one hundred national cemeteries in the United States. It is 624 acres and shelters the remains of over 320,000 servicemen and women, veterans from every war and major conflict in United States history.
The memorials and monuments are interspersed with the graves of hundreds of thousands of other Americans important in American history.