Anchorage Across from Blue Spring State Park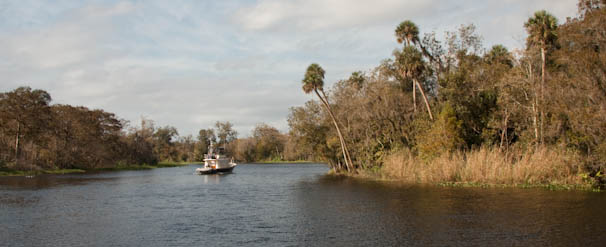 A beautiful, tropical spot to anchor for the night. Shortly after the anchors are set the dinghies are dropped for a trip over to visit Blue Spring State Park, just around the bend from our boats.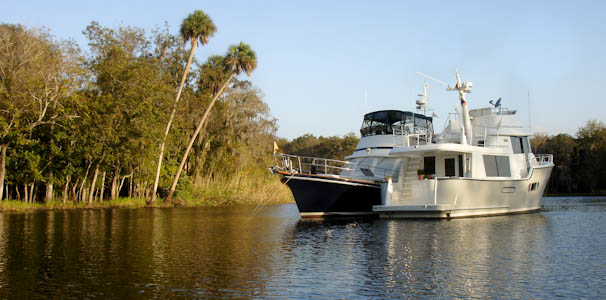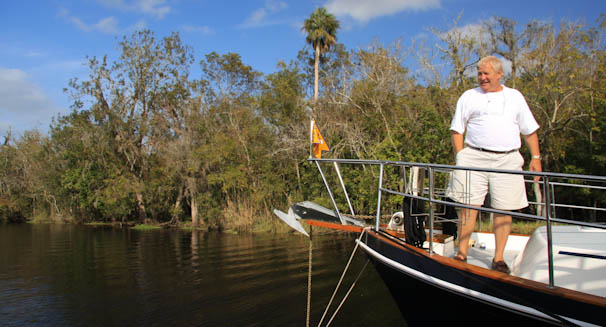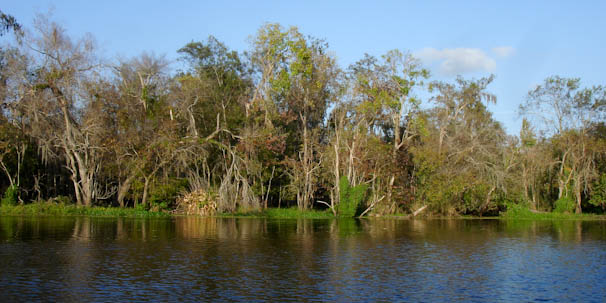 One of the wildlife highlights of our St Johns trip so far happened today at Blue Springs. We anchored just around the bend from the springs and dinghied over to see what all the fuss was about.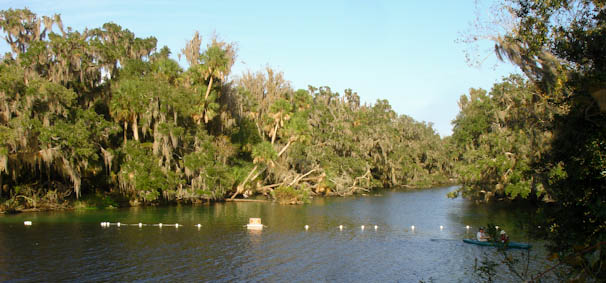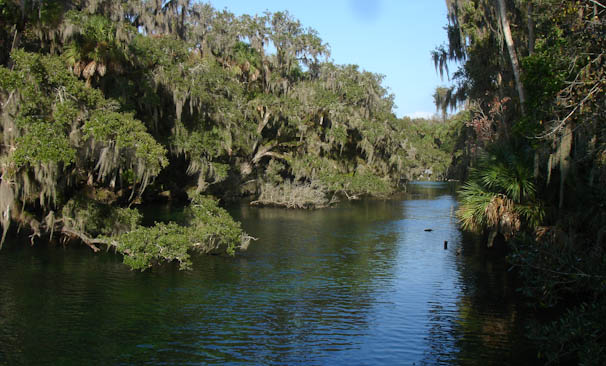 First of all Blue Springs is a natural spring that feeds 101 million gallons of fresh water into the St. Johns River every day. The spring comes from a cavern that goes at least 130 feet down into the earth. The water, in this spring, has a constant year round temperature of 72 degrees. I mention this because manatee migrate to this spring every fall to take advantage of the fresh, warm water. While we were there we saw about 20 to 30 manatee swimming around in the crystal clear water. The highlight, I mentioned above, was a mother manatee swimming with three smaller manatee in a tight group just under our perch on the dock that hung over the water.
There is also a swimming area here at the spring, which was closed today due to the amount of manatees present.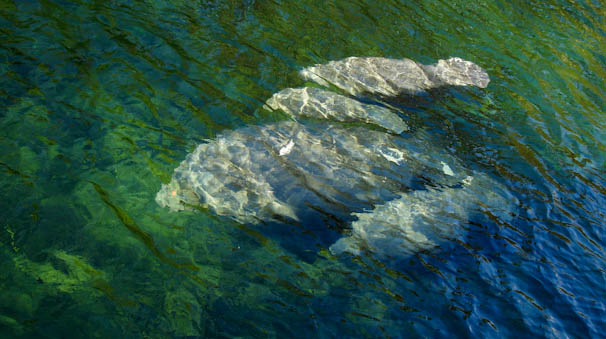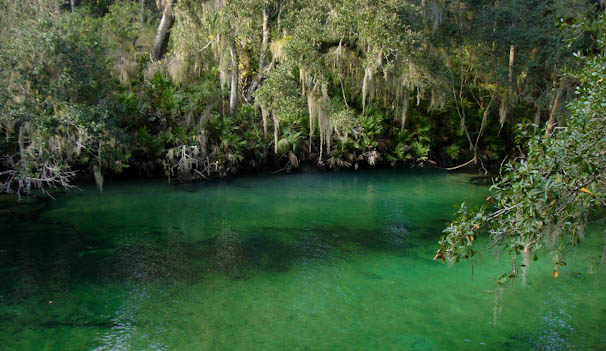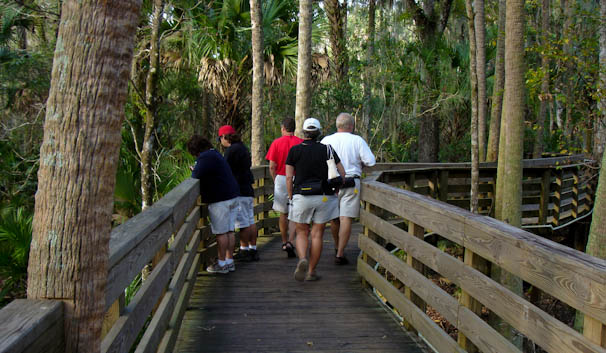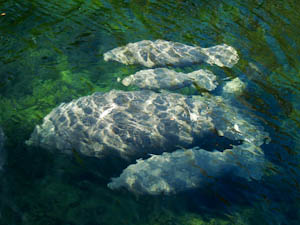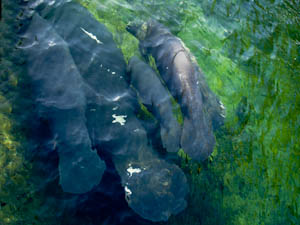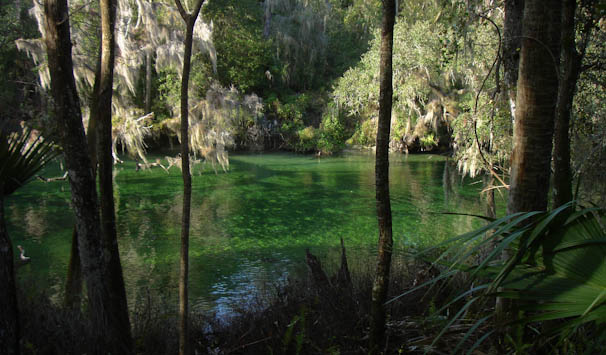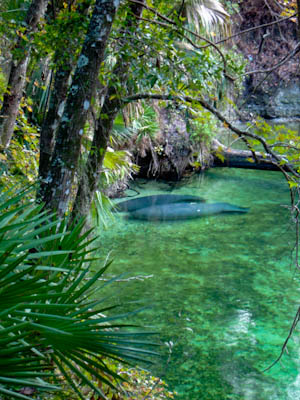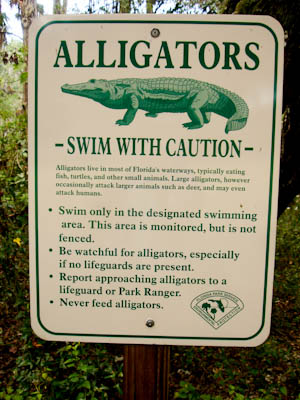 We looked but did not see any alligators here today, just manatees.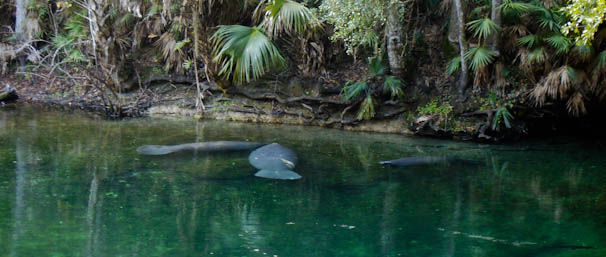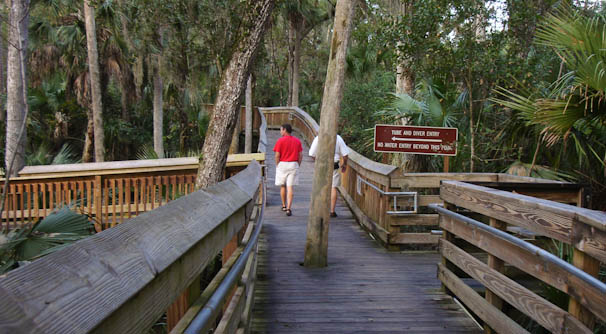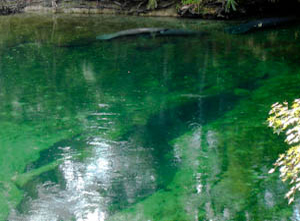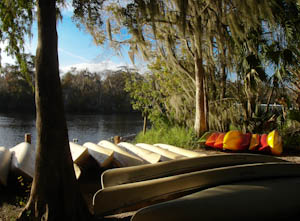 The photo (above-left) shows the hole where the water comes up from the spring.
When we got back to the boat Diane popped some popcorn and we settled in for a game of Liverpool and Chicken Pot Pie on Bella Luna.