A Little Taste of Southern Comfort
"Please, we just want y'all to RELAX!" 
This was the refrain we heard from the moment we set foot in the Wade's beautiful beach house which faces north, northwest on the ICW in Morehead City, North Carolina. As you can see, Jim and Charlie really took their instructions to heart.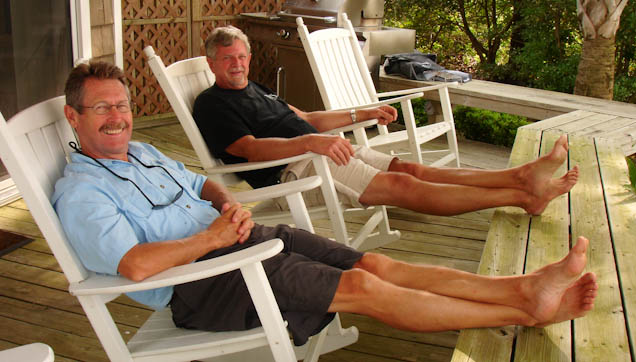 No sooner had we left the boat at Coral Bay Marina, we were off to eat (a favorite pastime of Loopers it seems). The Wade's decided that we needed to go to a restaurant that embodied the feel of their hometown. Established sixty-three years ago, the Tony's Sanitary Fish Market and Restaurant was the perfect choice.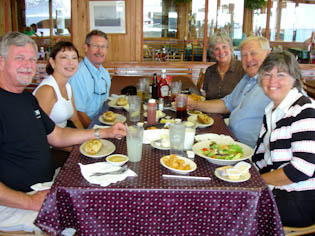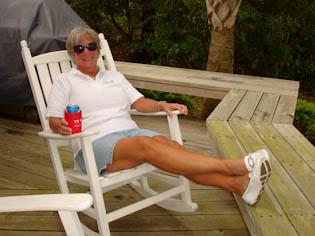 One of the lure's, other than our mutual affection, that the Wade's used to get us to promise to visit was the opportunity to experience their southern pig and chicken BBQ. Well, we watched every part of the process and committed it to memory or paper as we had the most amazing meal of our whole Loop trip, right in their home and to make it even better the boys cleaned up after.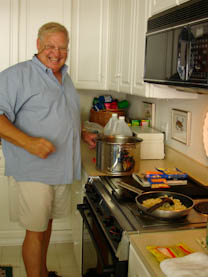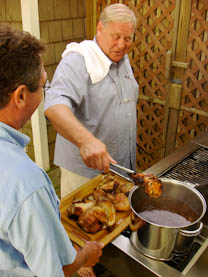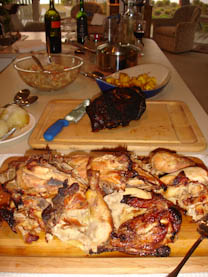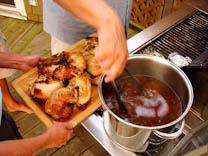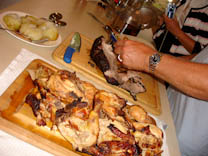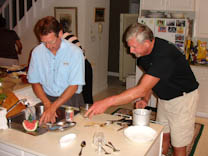 During the day the girls did girly things while the guys did guy things. Trip to the beach and shopping for groceries, clothes and misc. for the girls. Museums, marine and hardware stores and more eating for the guys.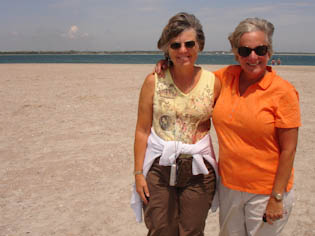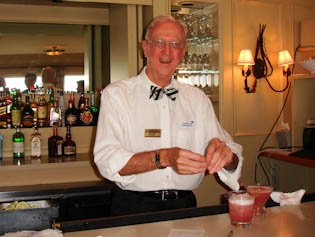 Friday night Louis and Diane took us all to their Beach Club for dinner and we met the most amazing bartender, Duane. Of course we wanted to take him home with us.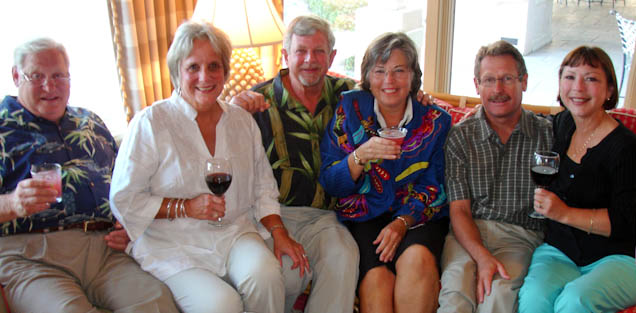 As we were having fun with Louis and Diane the boys were keeping their eyes on the weather. High winds and rain looked imminent and we were implored by the Wade's to stay at least another day and wait it out as the next stretch involves some open water. Well, you know what they say about fish and company. We did not want to start smelling like dead fish so we decided to get out of relax mode for a bit and help our hosts with a few chores that needed to be done around their beach house. Jim and Charlie helped Louis clean gutters and take down a dead palm tree and Linda and Lisa helped Diane pot some palms and herbs.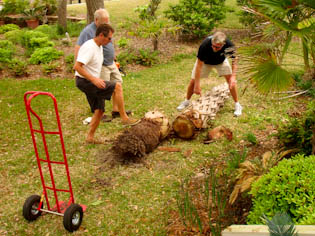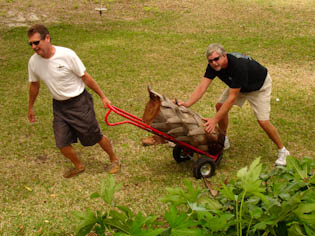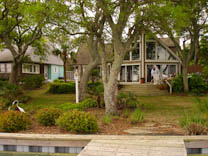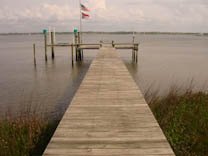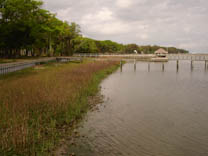 Last night festivities included a visit from Bob and Liz Stagg on Second Wind. They have a home nearby and were invited to join us for leftovers from the BBQ night.
Our wonderful visit with Louis and Diane ended Sunday morning as they delivered us and all our clean laundry back to our boats.We hugged and promised to meet somewhere on the water in the future. So, bye for now Bella Luna, thanks for a great time.