A Little Bit of Greece – Tarpon Springs, Florida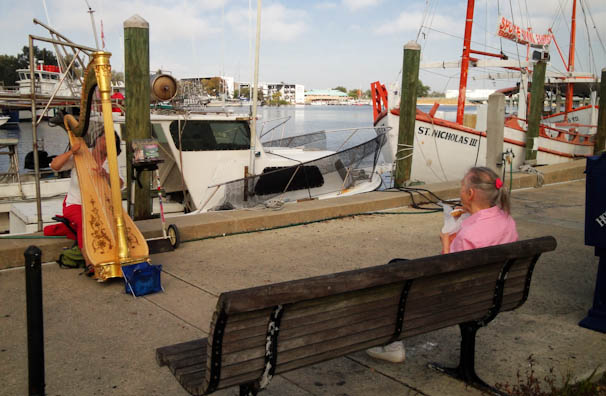 Today was my mother Barby Targal's birthday and we celebrated with a big breakfast while still on the island. After we got to Tarpon Springs we went for a walk downtown and came across a harpist playing on the waterfront. Who would ever have thought to see a harpist playing on the sponge docks in Tarpon Springs. Jim and I have been here many times before and never saw a harpist on the waterfront. We think it was destined to have happened while my mom was with us this time.
Well my mother was delighted because she used to be a harpist herself many years ago. We sat and ate our almond cookies and listened to some very nice music. Barby (below) in the mid-forties.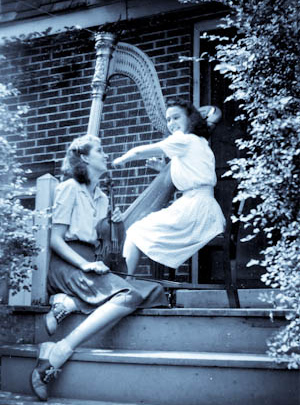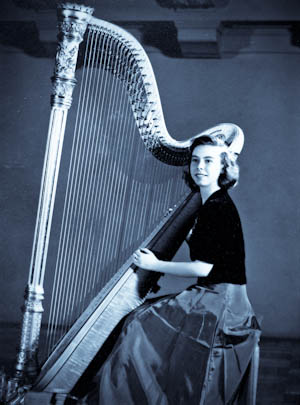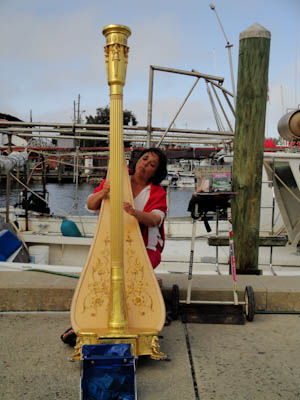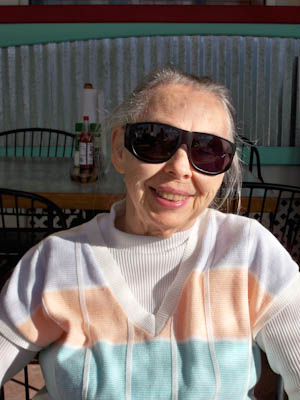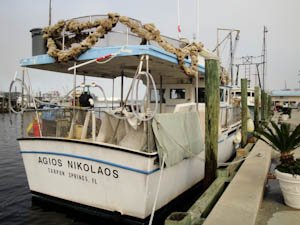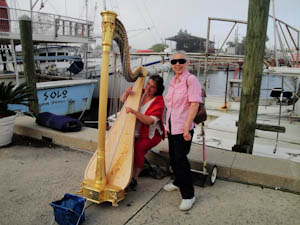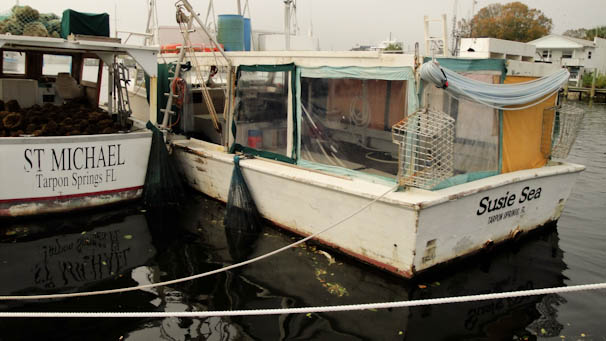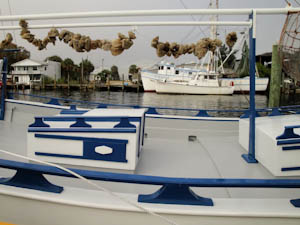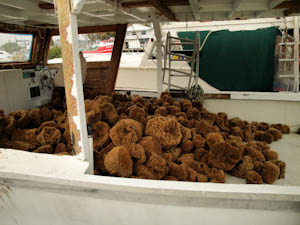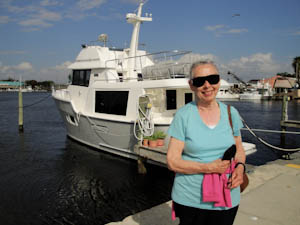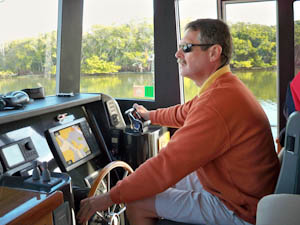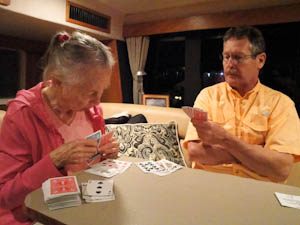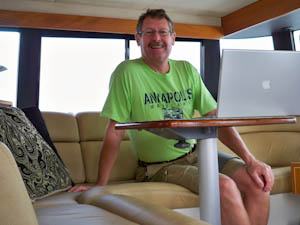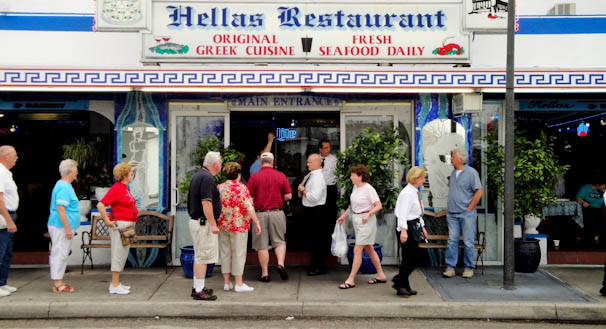 Hellas is our favorite Greek restaurant in Tarpon Springs.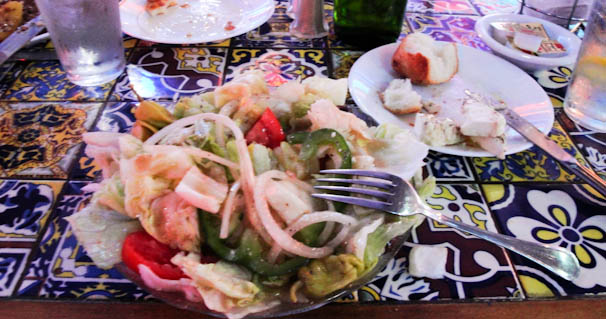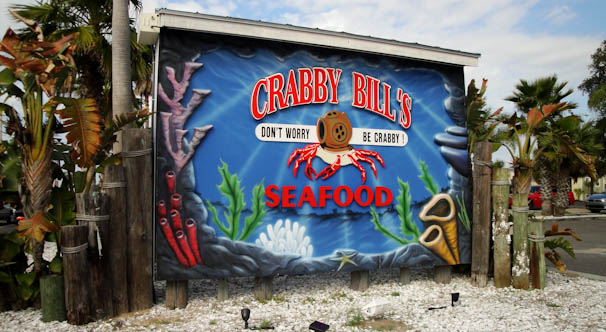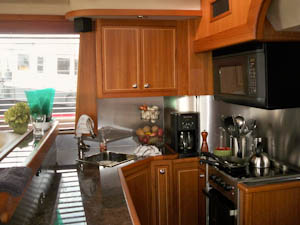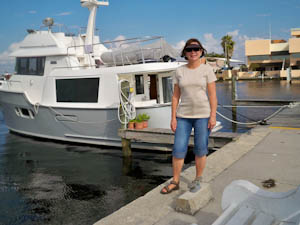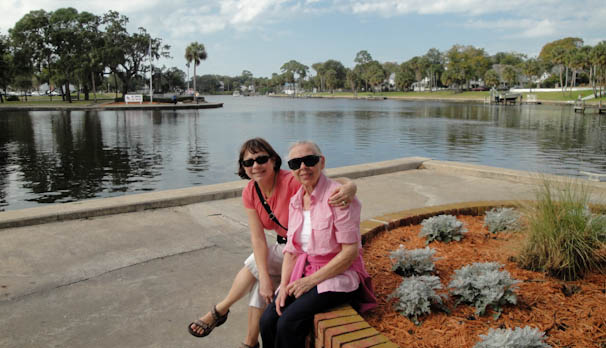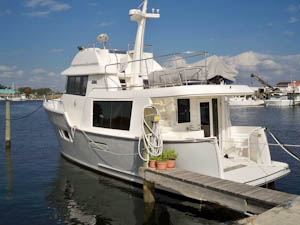 Happy Birthday Barby. The "Mom Cruise" was a huge success!