After anchoring out Wednesday night behind Navy Pier we lifted the anchor only to find a gigantic wad of seaweed on it. Once we got the seaweed off we traveled the short distance to DuSable Marina, three blocks from Michigan Avenue, for an expected three nights dockage. We've enjoyed walking around Grant and Millennium Parks as well as up and down Michigan Avenue, a couple of days it was under the protection of our umbrella due to the heavy rain.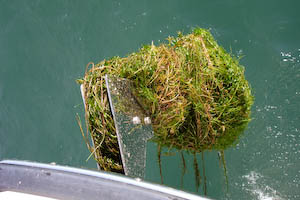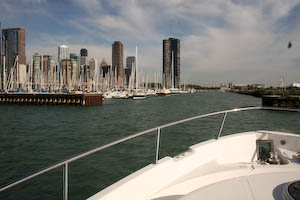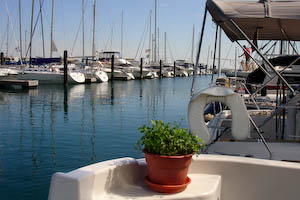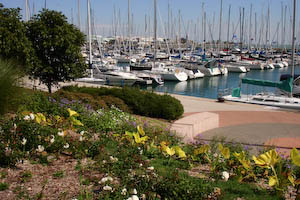 On Thursday we had a hot and sunny day. We walked all over downtown and then to a Farmer's market before we headed back to the marina.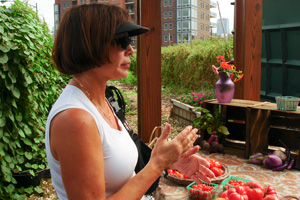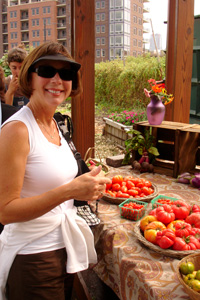 Friday, we had the pleasure of finally meeting the editor and art director of Lakeland Boating, Matthew and Amy. We have been doing some writing and photography for Lakeland Boating and have gotten to know them both only from email up to now so it was nice to put some friendly faces with the names. After a nice visit and tour of the boat they took us to a upscale Latin restaurant for lunch.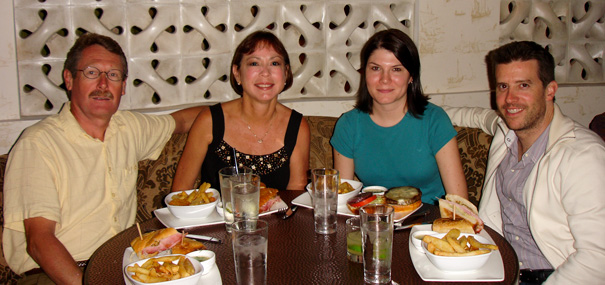 Friday night our friend Halby joined us for Happy Hour. Halby is from Charlevoix , our homeport. Now he lives and works in Chicago. We were glad that it worked out for us to get together and catch up on our lives.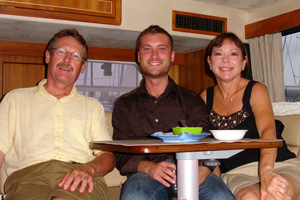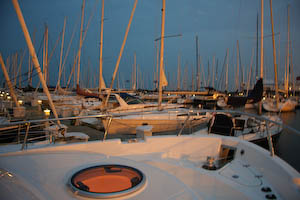 On Saturday, we decided to celebrate our anniversary early (sixteen years) while in Chicago by going to Rosebuds, a nice Italian restaurant on Rush Street. We were soaking wet by the time we got there but the break from the rain and the food made it a great time. Later we went to Zanie's Comedy Club for some hilarious laughs.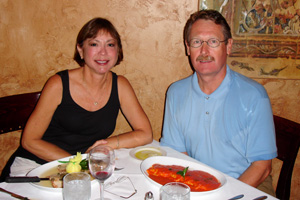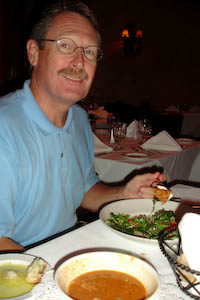 All this and more in only three days. Then, because of rain generated from the aftermath of hurricane Ike we've had to sit tight for two extra days. The rivers are at or over flood stages and the locks are closed delaying our entrance into the Chicago River and ultimately the river system. Chicago is a great place to be held up for a couple of days but we hope we're able to push on soon.