We 're not sure if we're getting used to the bigger waves or they actually were slightly smaller on day two. We had a short day today only six hours on the water, stopping in Ludington, MI.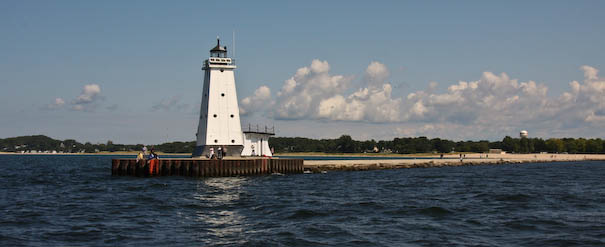 While entering the Ludington Municipal Marina we notice that we were being closely followed by a Coast Guard boat and immediately after tying up to the dock they requested to board our boat. It was all harmless and they asked if we would permit them to do a safety inspection. As it turned out the boarding officer has been following Fathom in the boating magazines and was interested in seeing the boat firsthand. It was a pleasure to talk with these fine young men and witness how professionally and effectively they do their jobs.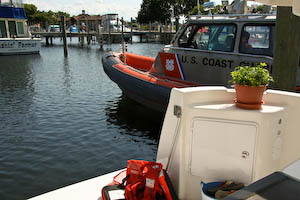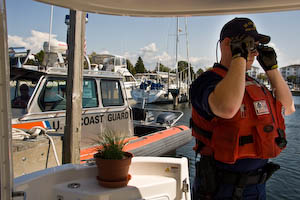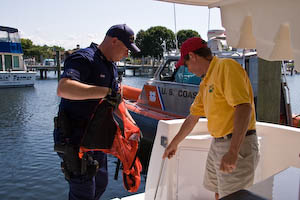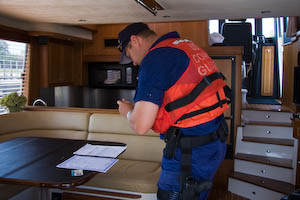 We found the Municipal Marina to be an exceptional facility that is clean, inviting and geared toward a boater's needs while providing a park like atmosphere for the community to enjoy.