GREAT LOOP
An Amazing Boating Adventure!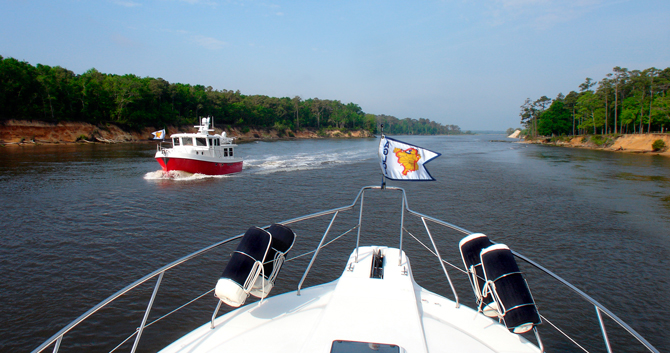 The Great Loop is for boaters! For those of you who are not familiar with this unique boating adventure, the Great Loop a circumnavigation of the Eastern United States from the Heartland Rivers to the North Atlantic Seaboard, Canada and the Great Lakes.
We started this blog while cruising the Great Loop; we've been around it almost twice. Our mission in creating and maintaining a blog is to share our experiences through posts and photography. Click on one of the areas above or click on the blog tab to see all the posts.  – Jim & Lisa Favors

Have a question about long-distance cruising, the Great Loop boat trip or trailerable trawling?
Leave a comment or email us, we'll get right back to you. 
eBooks by Jim and Lisa Favors at Amazon

(click on book below to go to Amazon)